TO ACCESS THE PROTOTYPE, CLICK ON THE HBO EXTRAS APP ICON BELOW.
Home - Feature movies and series of the month, displayed full screen (Left)/ Menu - All the sections of the App (Right)
Shows List - Emphasizing featured content of the month
(Left)
/ Schedule - Full channel schedule with the option to set up alarms 
(Right)
.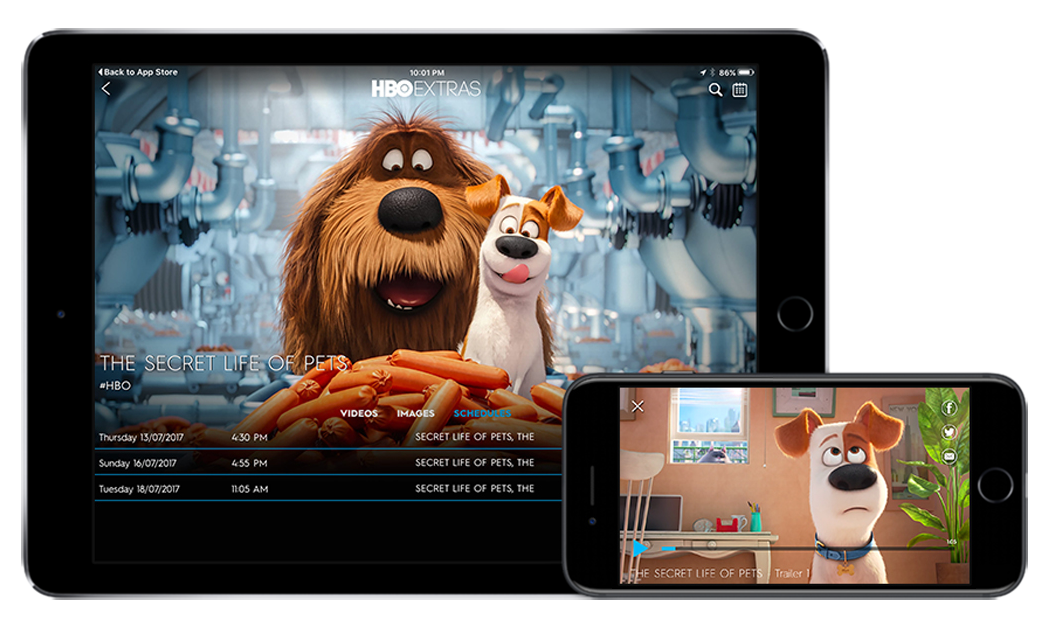 Program Content  - Show schedule allows users to set up alarms for their favorite programs (Left)/ Video full screen mode (Right).
Program Content - Video section (Left)/ Program information and synopsis (Right).